The Hindson Foundation


The effects seen in Idaho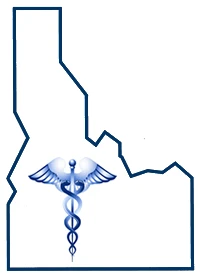 Keeping Quality Doctors
A young University of Idaho medical student was accepted to Harvard Medical School, but decided to complete his residency at the University of Washington. This gave him an opportunity to complete an internship and residency in Driggs and Pocatello. This doctor is now practicing in Idaho. The strong relationship Idaho has with the University of Washington and the opportunities for residencies in rural Idaho helped keep a young talent in Idaho.
Bringing in the Best Doctors and Educators
Because of the Hindson Foundation, a young primary care doctor with an MPH and a commitment to the underserved found a home in Idaho. Although she did her training in the Bronx, New York, the Hindson Foundation recruited her to care for patients and teach and supervise medical residents at Terry Reilly Health Services, a community health center in the Treasure Valley. She loved the excitement of big city life but longed for the experience she had growing up in a small community – an experience that included meaningful community involvement and knowing your neighbors. She was looking for an opportunity to continue caring for the underserved at a clinic that turned no one away and to use her Spanish on a daily basis, but worried that such an opportunity would only be available in another very large city. She feels very fortunate to be in Boise and is grateful that the Hindson Foundation recruited her to practice in Idaho.
Attracting New Doctors
Because of the Hindson Foundation, a young Resident from Texas has had the opportunity to experience a residency rotation in rural Idaho. This experience taught him that rural Idaho is just like rural Texas and during his rotation he realized that Idaho felt like being home. While he loves Texas, his experience here has convinced him to seek a permanent opportunity to practice medicine in rural Idaho.
Expanding Unique Educational Experiences
The University of Washington Boise Internal Medicine residency program could only support a one day a week residency experience at the Terry Reilly Clinic and knew that this greatly limited the residents' experience with the type of patients served by the clinic. Many patients at the Terry Reilly Clinic have never had a regular doctor and many times their illnesses have gone undiagnosed for long periods of time. The opportunity to treat patients with more advanced symptoms helps future doctors understand both how to treat these advanced illnesses and to understand how important it is to prevent the illnesses from happening in the first place. The Hindson Foundation funding allowed the Terry Reilly Clinic to add a fulltime MD to supervise more residents in longer rotations.